CERAMIC GLAZED CONCRETE

I HAVE DEVELOPED SPECIFIC CERAMIC GLAZED CONCRETE
For large scale, ultra thin bendable and kissable CERAMIC  facades, architecture, urban design and
art installations. My dream was to create materials we will kiss, even when it´s based on
concrete and frame our architecture and urban spaces AS  FOR EXAMPLE FACADES AND URBAN FURNITURE .

SEE WORKS DONE IN SPECIFIC CERAMIC GLAZED CONCRETE AT:
GALLERIES AND MUSEUMS – FOR  EXAMPLE DISPLACEMENTS – ARTINSTALLATION
DANISH ART WORKSHOP – GLAZED FACADES
INTERNATIONAL CERAMIC RESEARCHCENTER GULDAGERGÅRD
AT OTHER PAGES ON MY HOMEPAGE – SEE PROJECTS.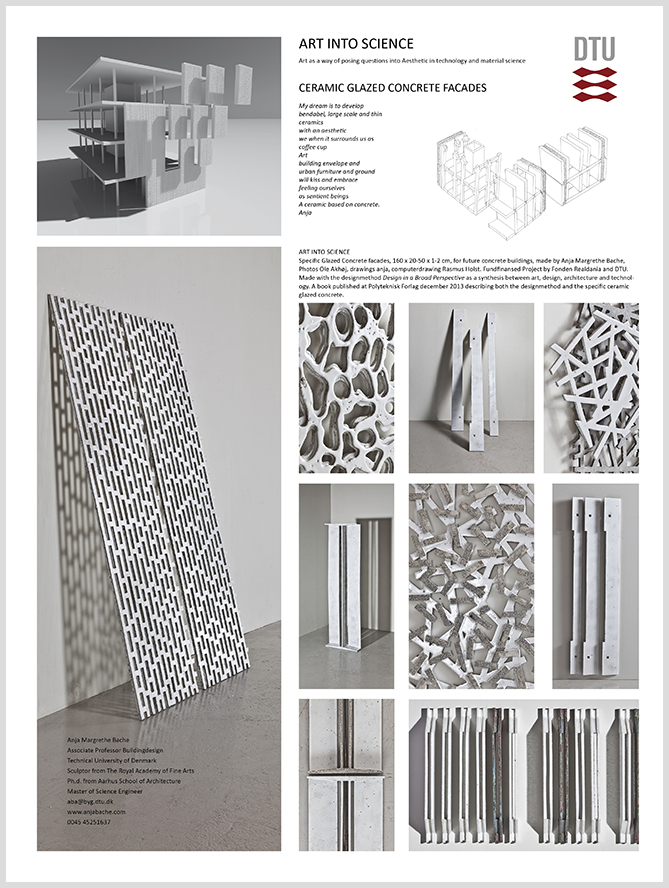 FACADES 160 X 50 X 1-2 CM
Poster presenting "art-prototypes" of facades in specific ceramic glazed concrete facades
and objects, created at the Danish Art Workshops and presented at the Innovation Day at the
Technical University of Denmark, DTU.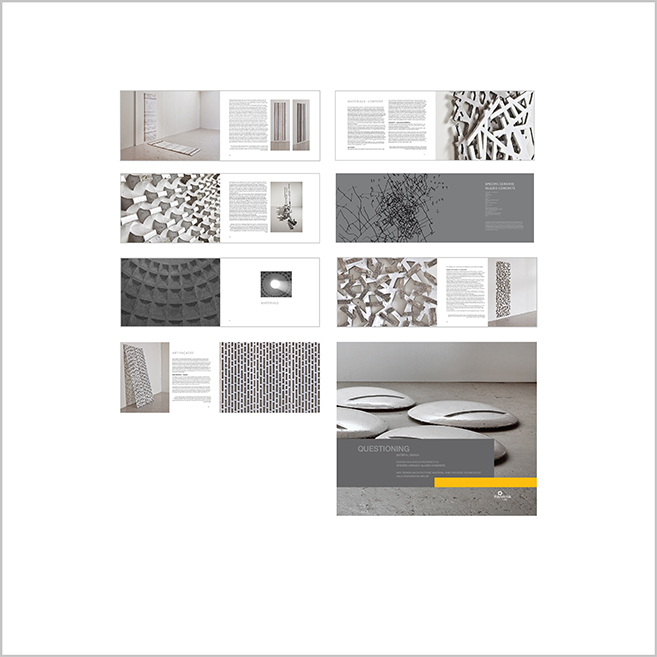 I WROTE A BOOK ABOUT THE SPECIFIC CERAMIC GLAZED CONCRETE
"QUESTIONING MATERIAL DESIGN" IN ENGLISH
PUBLISHED AT POLYTEKNISK FORLAG 2014.
THE FOLLOWING PICTURES PRESENT DIFFERENT GLAZES I DEVELOPED FOR THE
SPECIFIC CERAMIC GLAZED CONCRETE…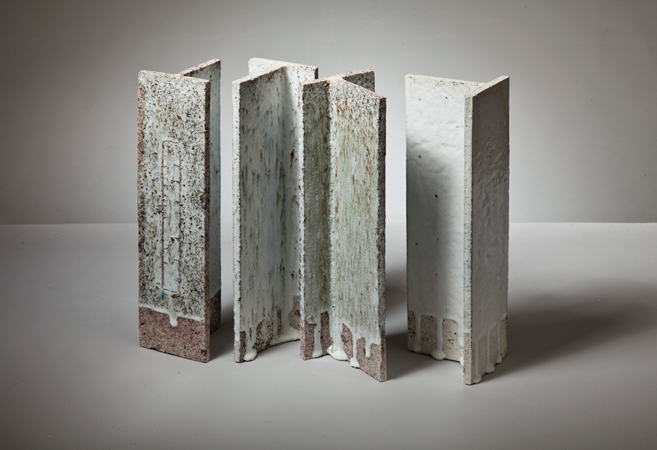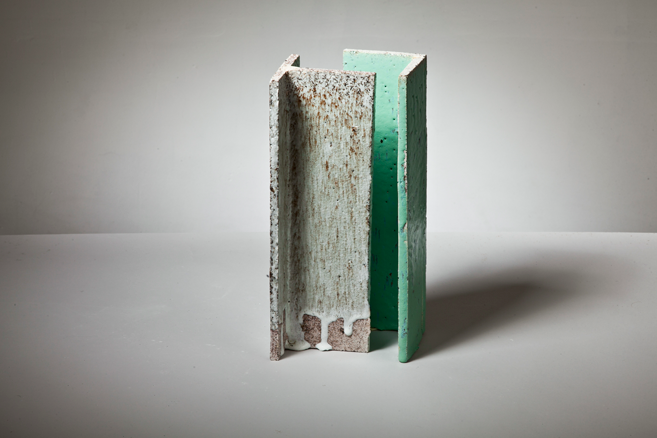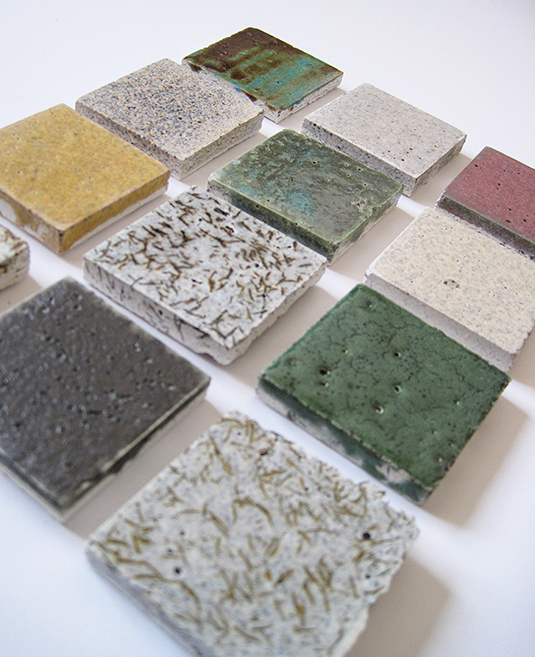 INVESTIGATING GLAZES AND FACADE DESIGN 80 X 50 X  1-2 CM EACH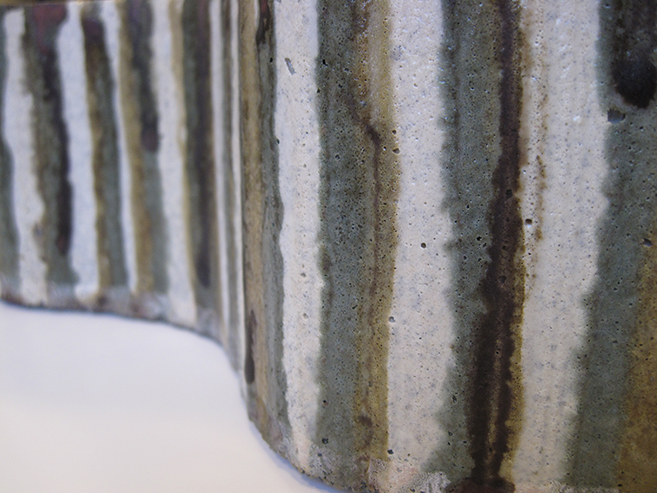 INVESTIGATING FORM AND GLAZES 80 X 20 X 1 CM