CERAMIC GLAZED CONCRETE -1998-2014
DEVELOPING AESTHETIC MATERIALS FOR THE ARTS
I HAVE DEVELOPED SPECIFIC CERAMIC GLAZED CONCRETE
FREE DOWNLOAD OF BOOK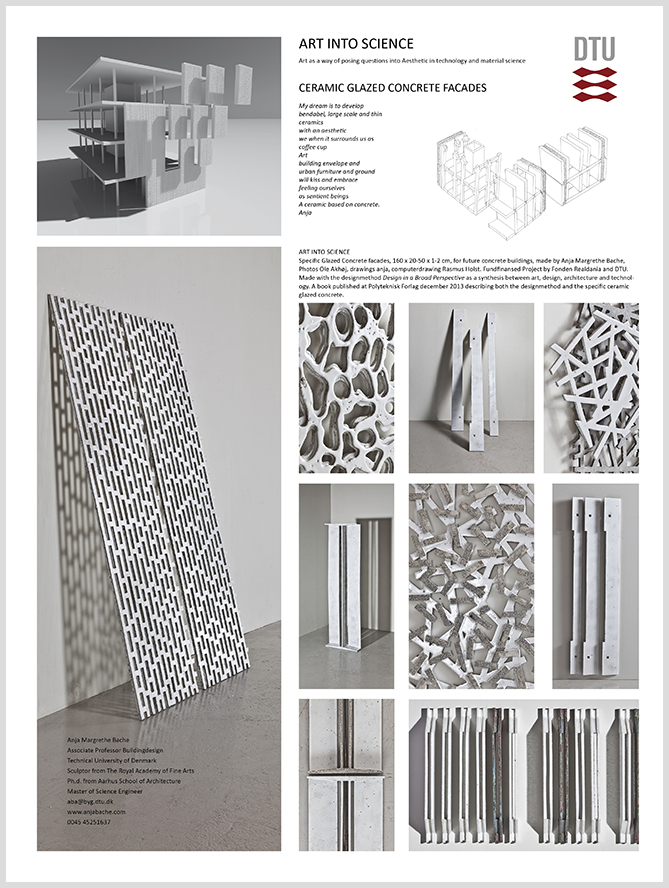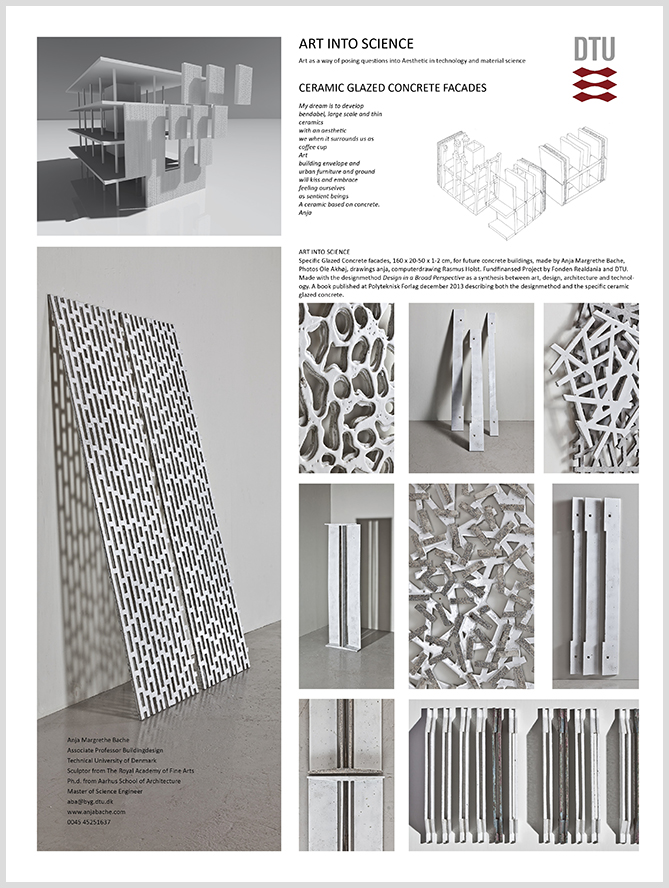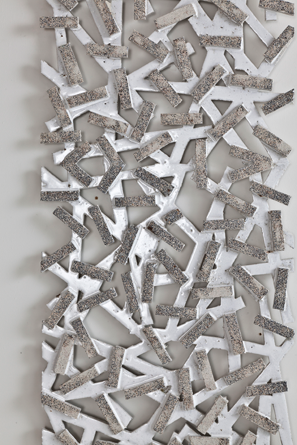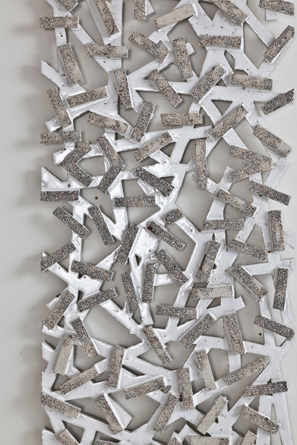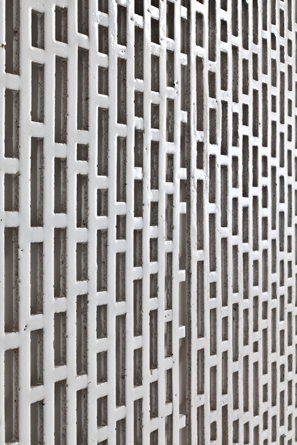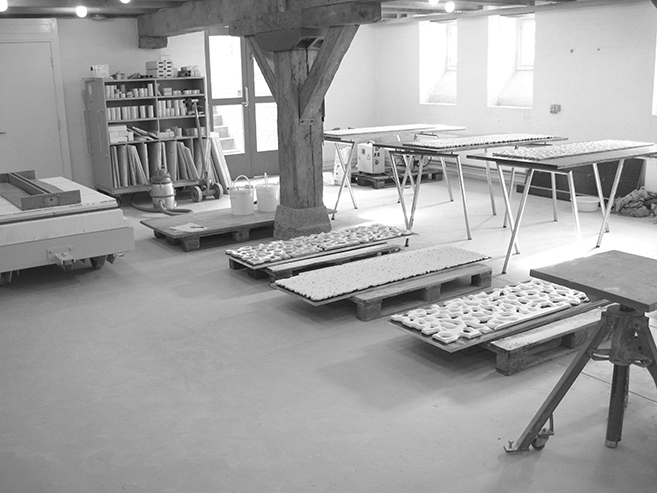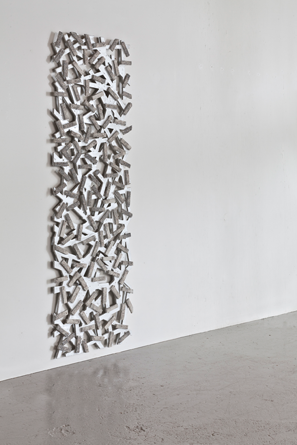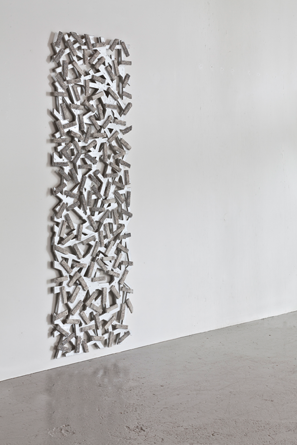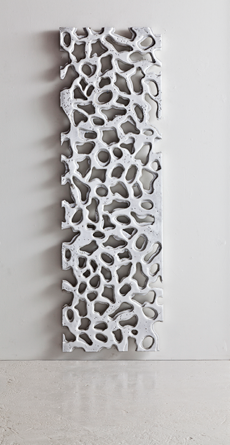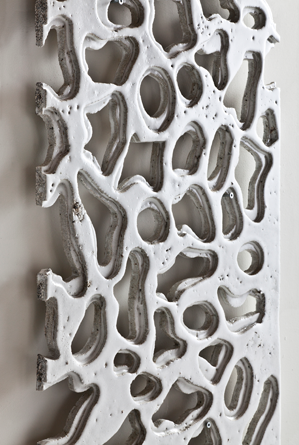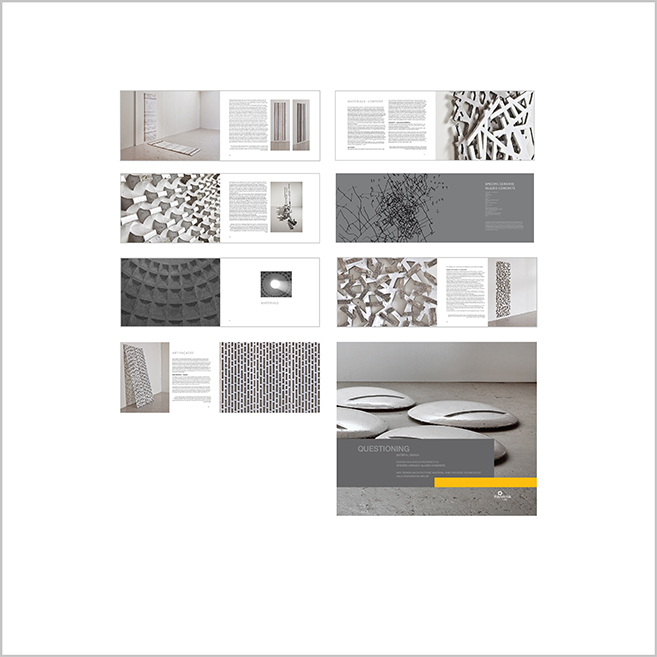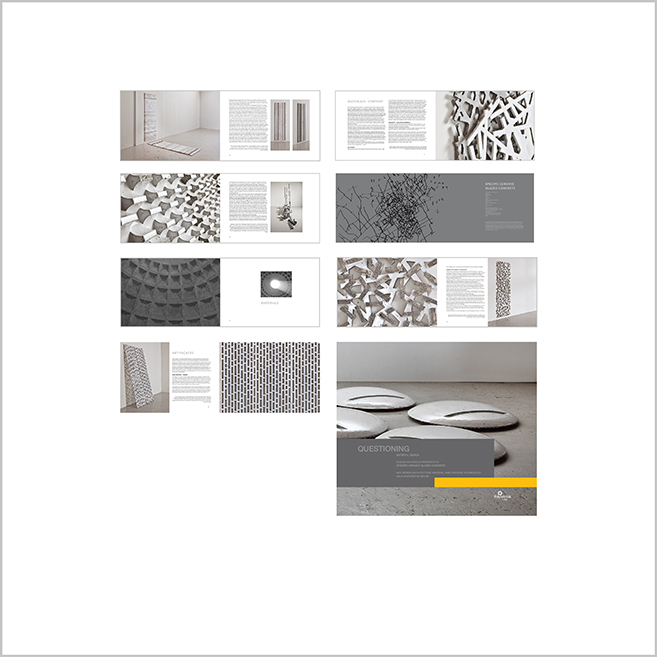 MY DREAM WAS TO CREATE MATERIALS WE WILL KISS EVEN WHEN ITS BASED ON CONCRETE AND
FRAME OUR URBAN SPACES AS URBAN ART AND FACADES.
EXPANDING TO LARGE SCALE AND THIN GLAZED CONCRETE PANELS NEEDS ENGINEERING DESIGN
THE MATERIAL TECHNOLOGY IS ENGINEERED AND DESIGNED IN RELATION TO SIZE, LOADS,
FORM AND FOR OBTAINING BENDABLE CERAMIC. FACADES ARE FRAMING OUR PUBLIC SPACES – THATS WHY DESIGNING MATERIALS
ALSO NEED TO INCLUDE AESTHETIC – SPEAKING TO OUR EMBODIED SENSES AND OUR FEELINGS – ART NEEDS TO IN MY POINT OF VIEW TO
BE PART OF MATERIAL DESIGN.
THE IDEA WAS TO MAINTAIN THE UNIQUENESS OF BOTH CONCRETE AND CERAMIC  HENCE THE CONCRETE
IS STILL VISIBLE AND IN DIALOGUE WITH THE CERAMIC PART.
SEE BOOKS PUBLISHED ABOUT THE GLAZED CONCRETE; QUSTIONING MATERIAL DESIGN
SEE WORKS DONE IN SPECIFIC CERAMIC GLAZED CONCRETE AT:
GALLERIES AND MUSEUMS – FOR  EXAMPLE DISPLACEMENTS – ARTINSTALLATION
DANISH ART WORKSHOP – GLAZED FACADES
INTERNATIONAL CERAMIC RESEARCHCENTER GULDAGERGÅRD
I BEGAN THIS INVESTIGATION IN 1998 AS PART OF MY PHD, BUT IT WAS FIRST WITH FOUNDATION MONEY FROM
FONDEN REALDANIA AND MY EMPLOYMENT AS ASSOCIATE PROFESSOR
AT THE TECHNICAL UNIVERSITY IN DENMARK, DEPARTMENT OF ARCHITECTURAL ENGINEERING I HAD THE OPPORTUNITY TO FOCUS
ON THIS AND DEVELOP THE TECHNOLOGY.
AT LANCASHIRE UNIVERSITY PROFESSOR DAVID BINNS AND ALAISDAIR BRENNER ALSO WORK WITH GLAZED CONCRETE WITH ANOTHER PERSPECTIVE –
THEY HAVE DONE MARVELOUS SUSTAINABLE INVESTIGATIONS INTO THIS THEME. ALSO JOHN GIBSON  WORKED INTO THIS FIELD OF INVESTIGATION
THE ISOLATED – LIGHT WEIGHT GLAZED CONCRETE PANELS.