I DEVELOPED SPECIFIC GLAZED CONCRETE AT THE TECHNICAL UNIVERSITY OF DENMARK
FOR LARGE SCALE THIN CERAMIC FACADES – ANJA BACHE

I BEGAN THE PROJECT IN A PH.D AT ÅRHUS SCHOOL OF ARCHITECTURE  1998 –
AND CONTINUED IN A REALDANIA 2009-2014 FUNDED PROJECT AT TECHNICAL UNIVERSITY OF DENMARK.
ALSO FUNDED BY THE DANISH ART FOUNDATION AMONGST OTHERS.
DOWNLOAD BOOK- POLYTECHNICAL PUBLISHER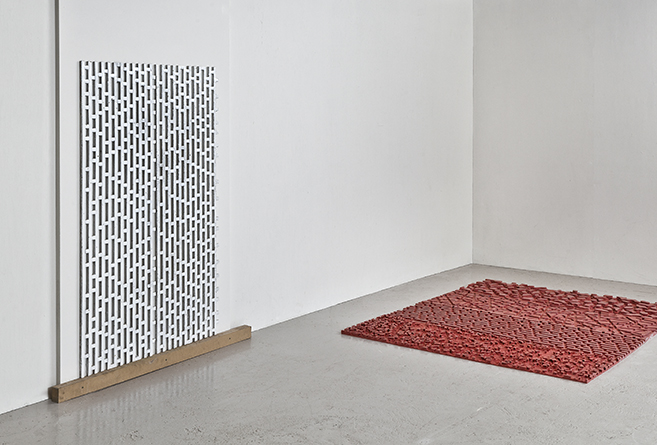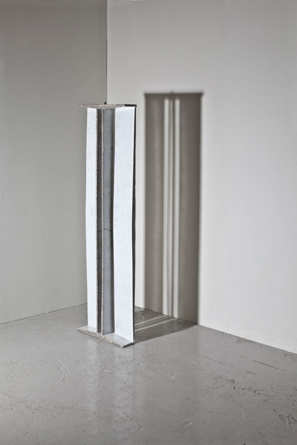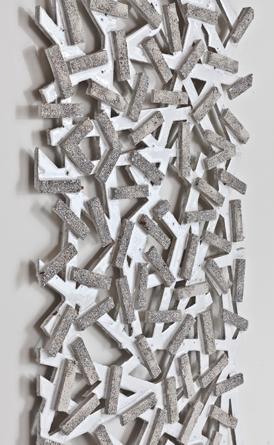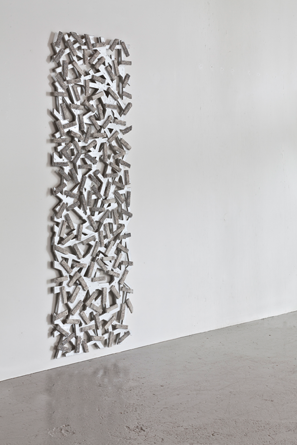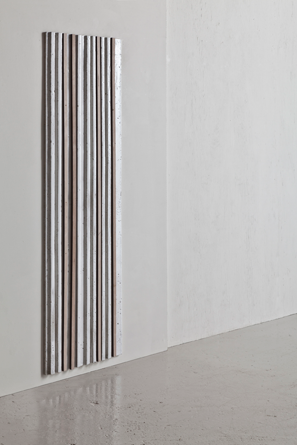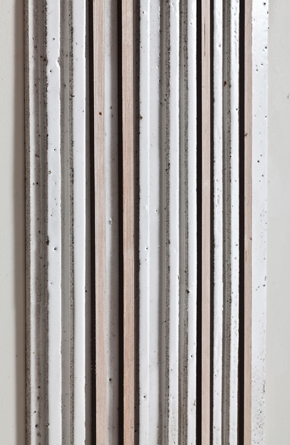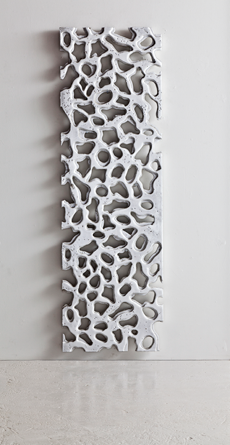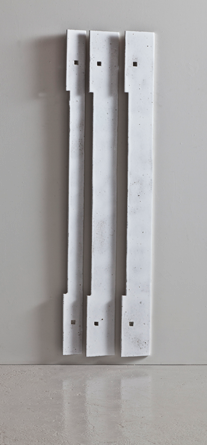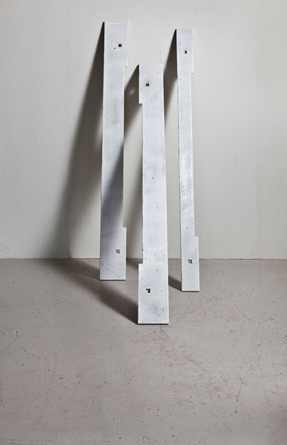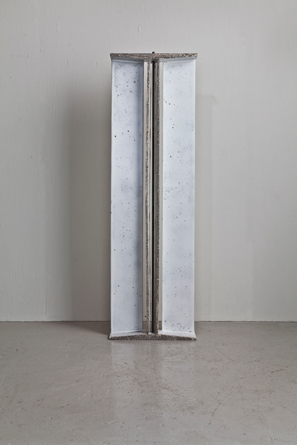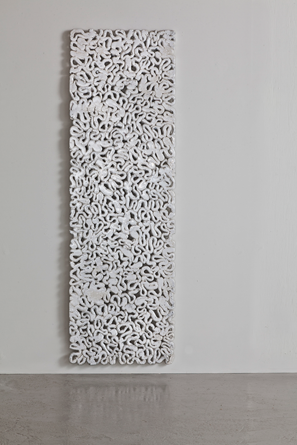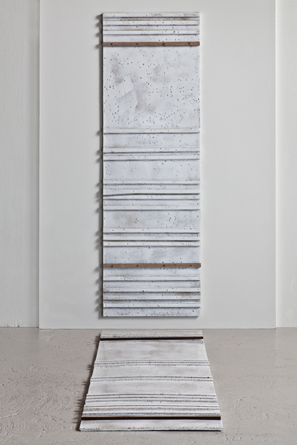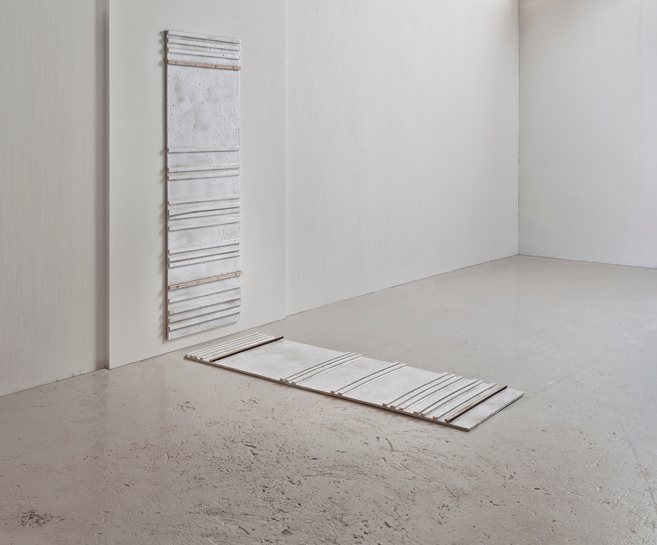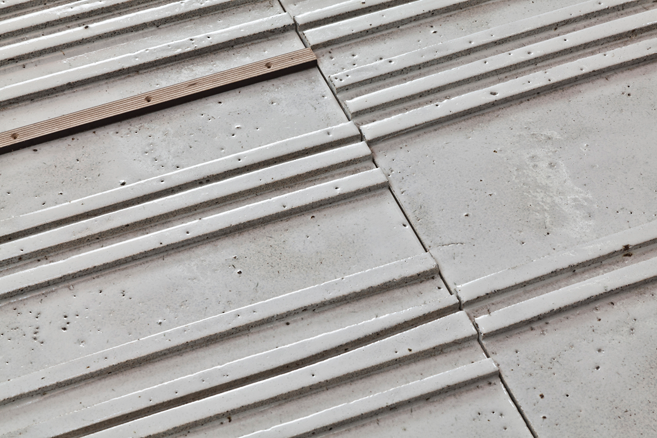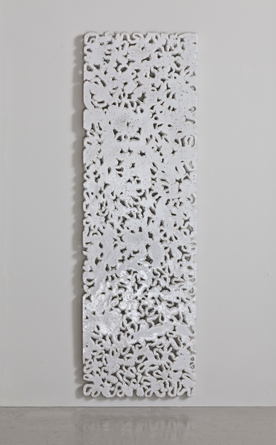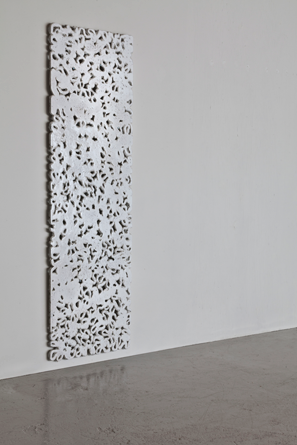 Photos – Glazed Concrete panels 160x50x1-3 cm. The size where determined by the kilns I could use.
For larger kilns, larger panels.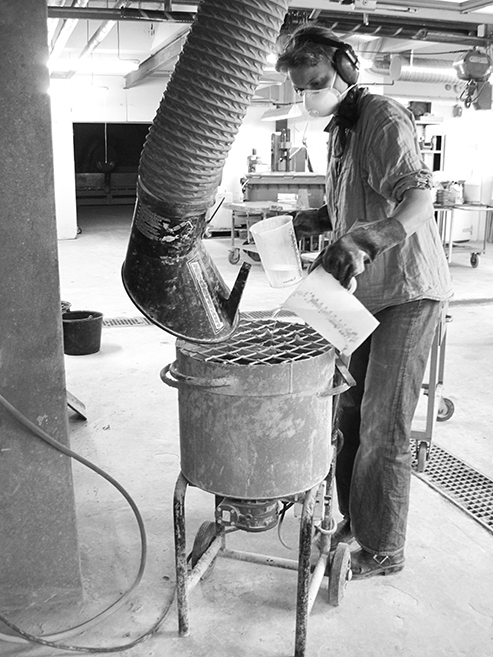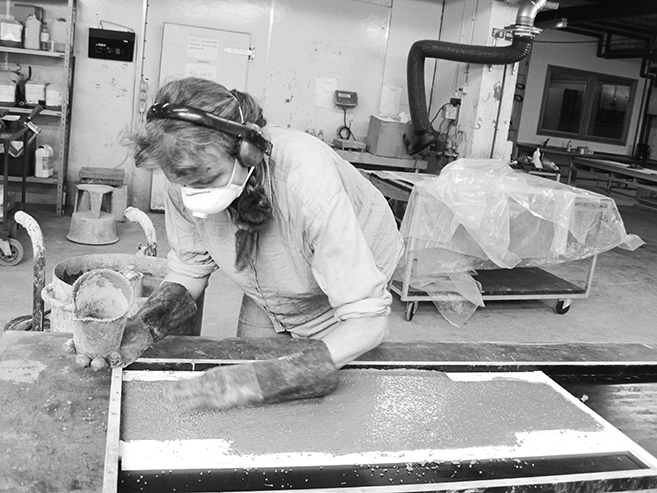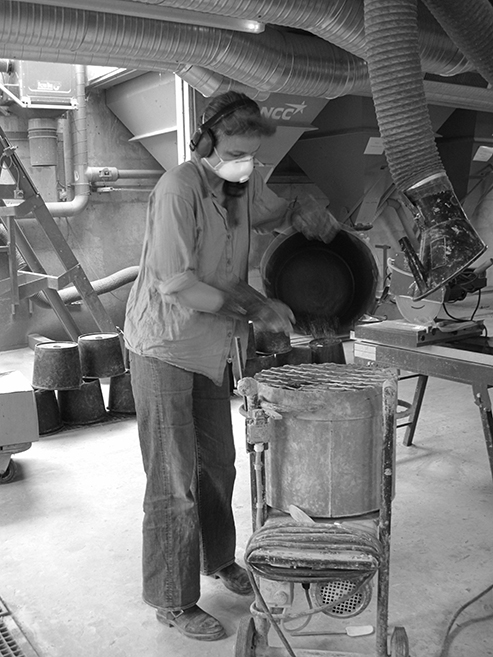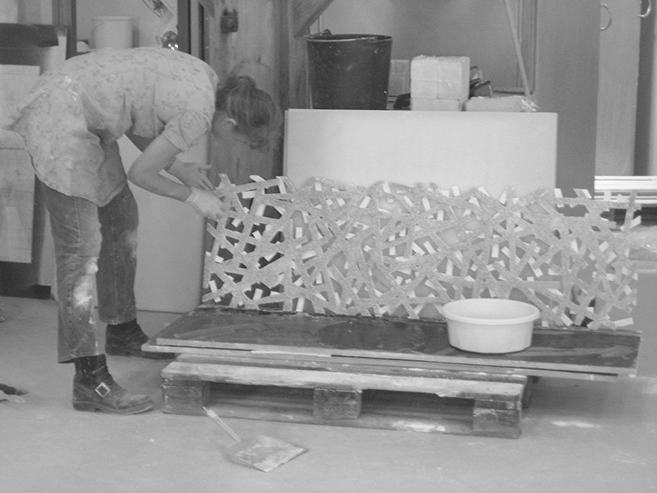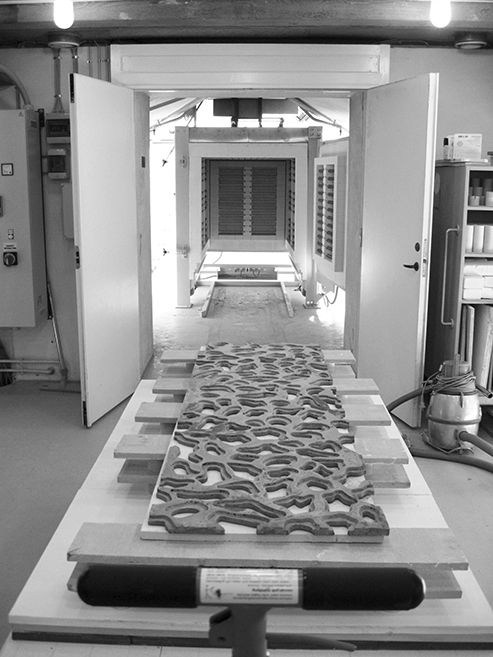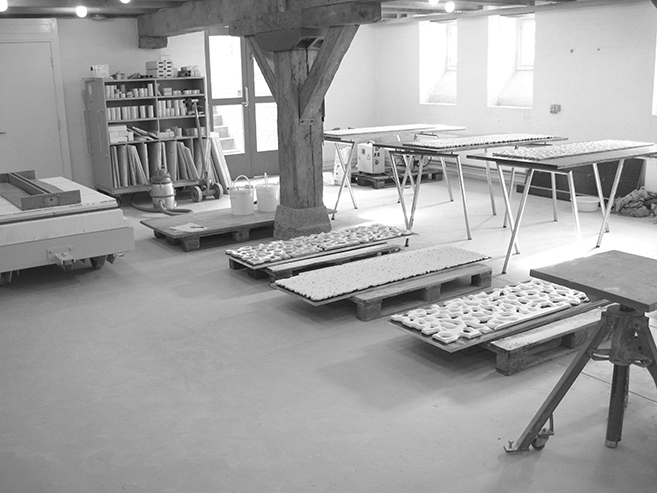 Photos: Glazed concrete panels from my work at the DANISH ARTS WORKSHOP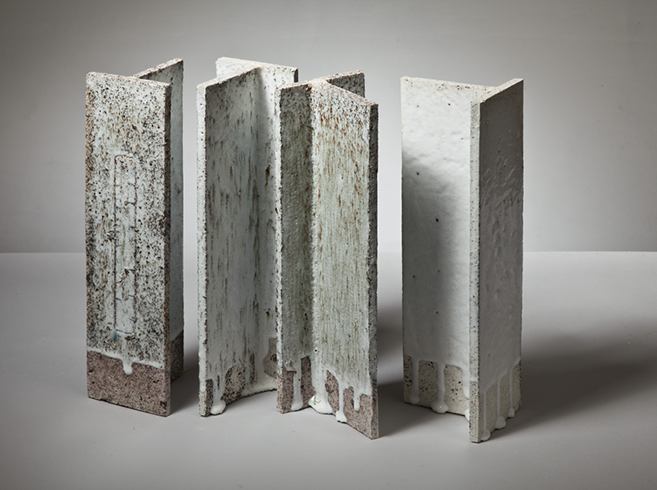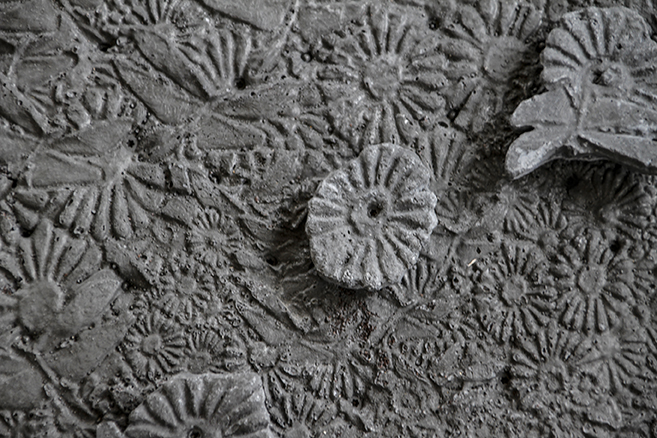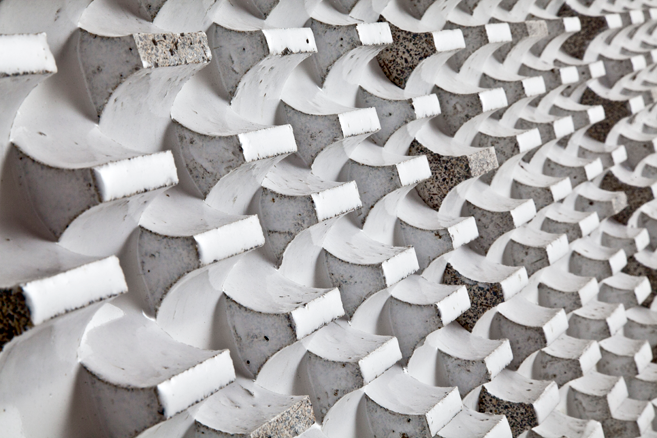 Photos: Different details from diverse projects i did- Anja Bache.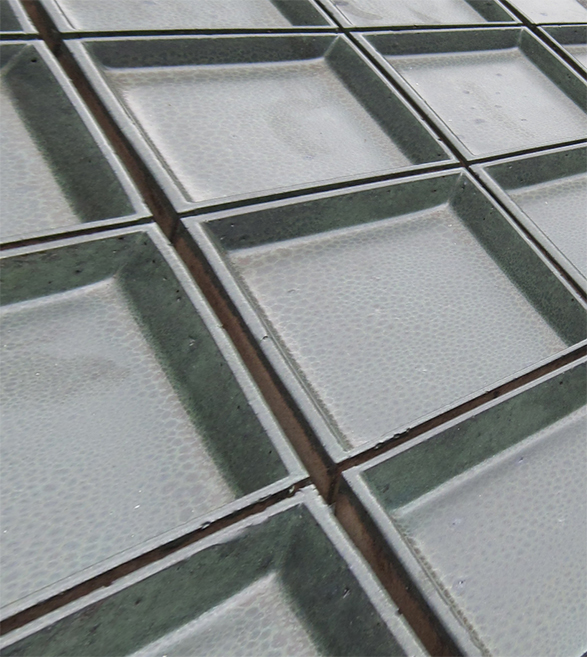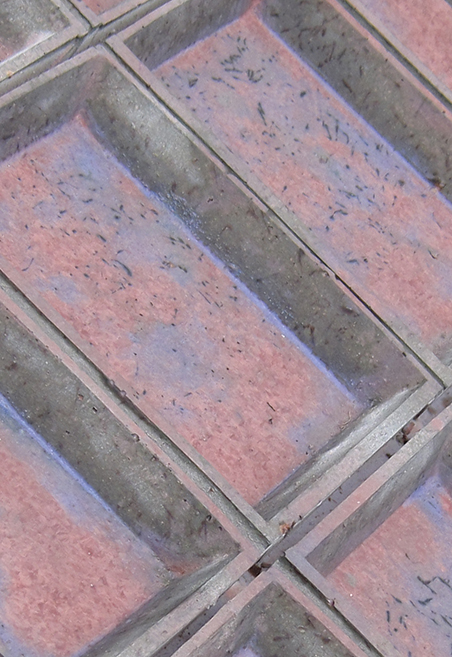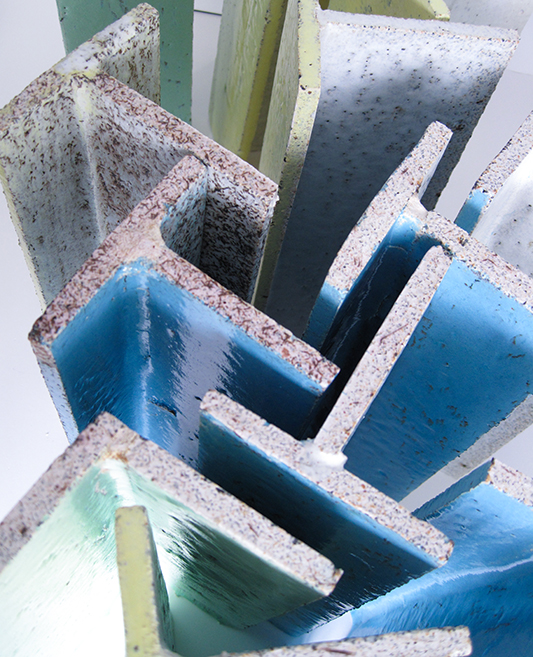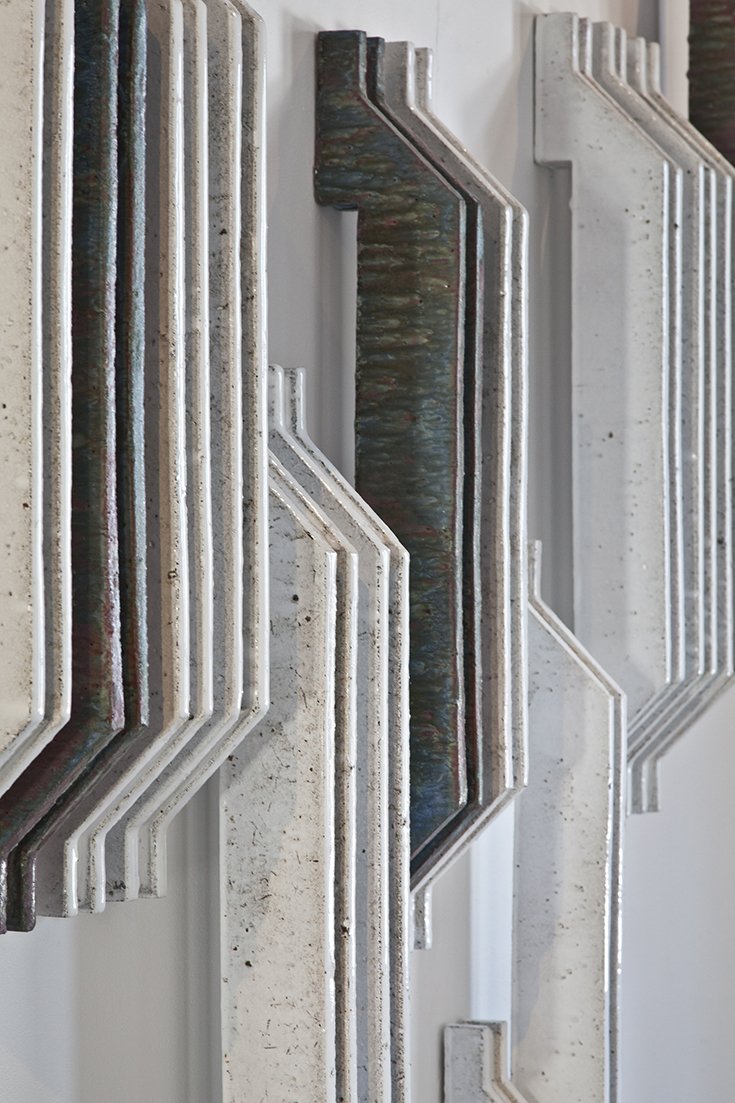 Photos: Experiments with glazes.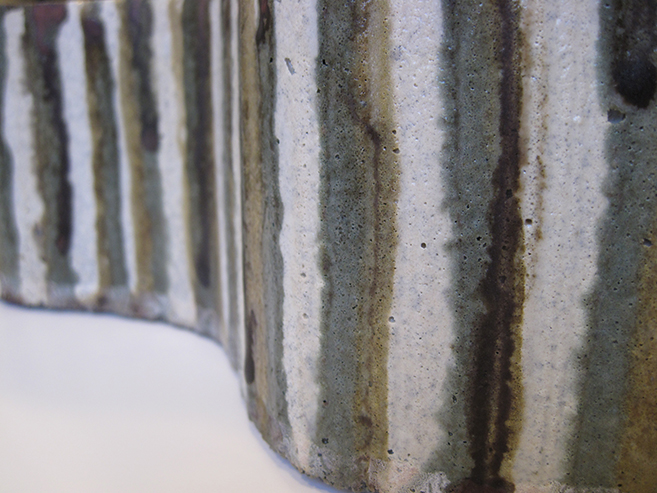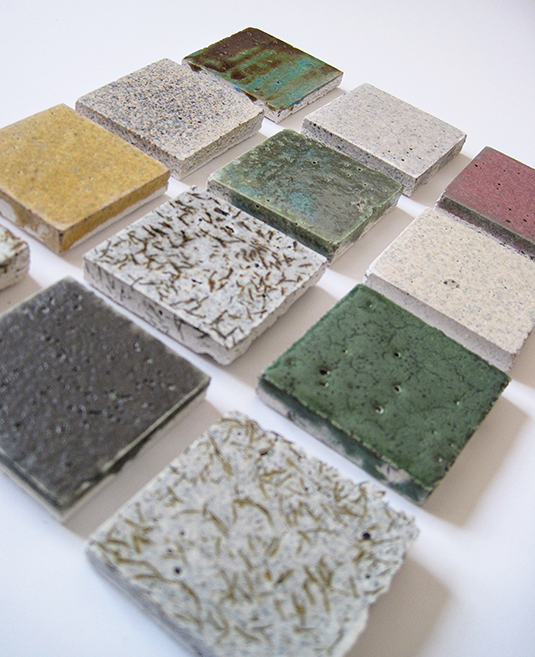 SEE ARTPROJECTS
MARSDEN WOO GALLERY – SIGNS AND THE SIGNED – LONDON  2013
ORNAMENTAL PLAY 2 – OFFICINET  2014 COPENHAGEN
Others in this field:
Professor David Binns and Ph.d. Alasdair Bremner –
University of Central Lancashire, School of Art, Design and Performance
Investigating in large EU-funded projects a sustainable approach. Which is needed for Glazed Concrete being highly engineered.
Former Director of the Glass and Ceramics workshop at the Royal Academy of Fine Arts, John Gibson, Bornholm.
Architect and ceramic trained Vibeke Rytter investigate the industrialized use and how to get large scale glazed concrete into praxis.