PUBLIC ART  – 1987
Based on an open call Hanne Ravn Hermansen and I won a
public art project – decorating a new club house for
young football talents.
We did decoration for the main room, for the stairs and the
the hallway in the basement where the changing rooms were.
We painted it our-self.

The Graphical poster we did for the club, serigraph 120 cm long.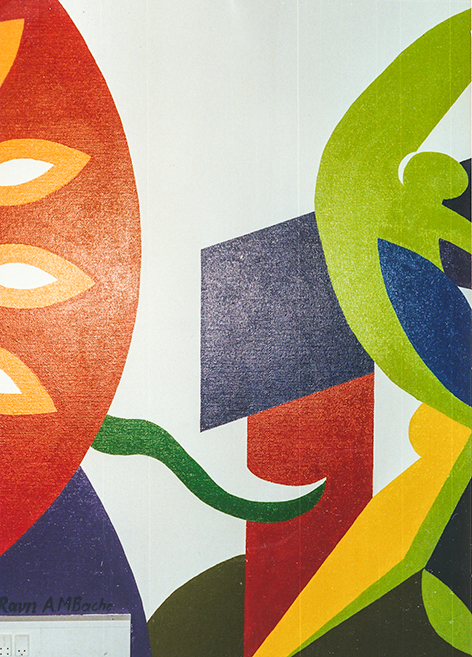 From the main room, detail.

From the staiway.

Photos Anja Bache