GALLERI 2112 – DEKODER – 1997
Sculpture – wood- plaster -textile
Yellow hight 240 cm. Hanging objects 210 cm high. Round objects diameter 60 cm
Photos Bent Ryberg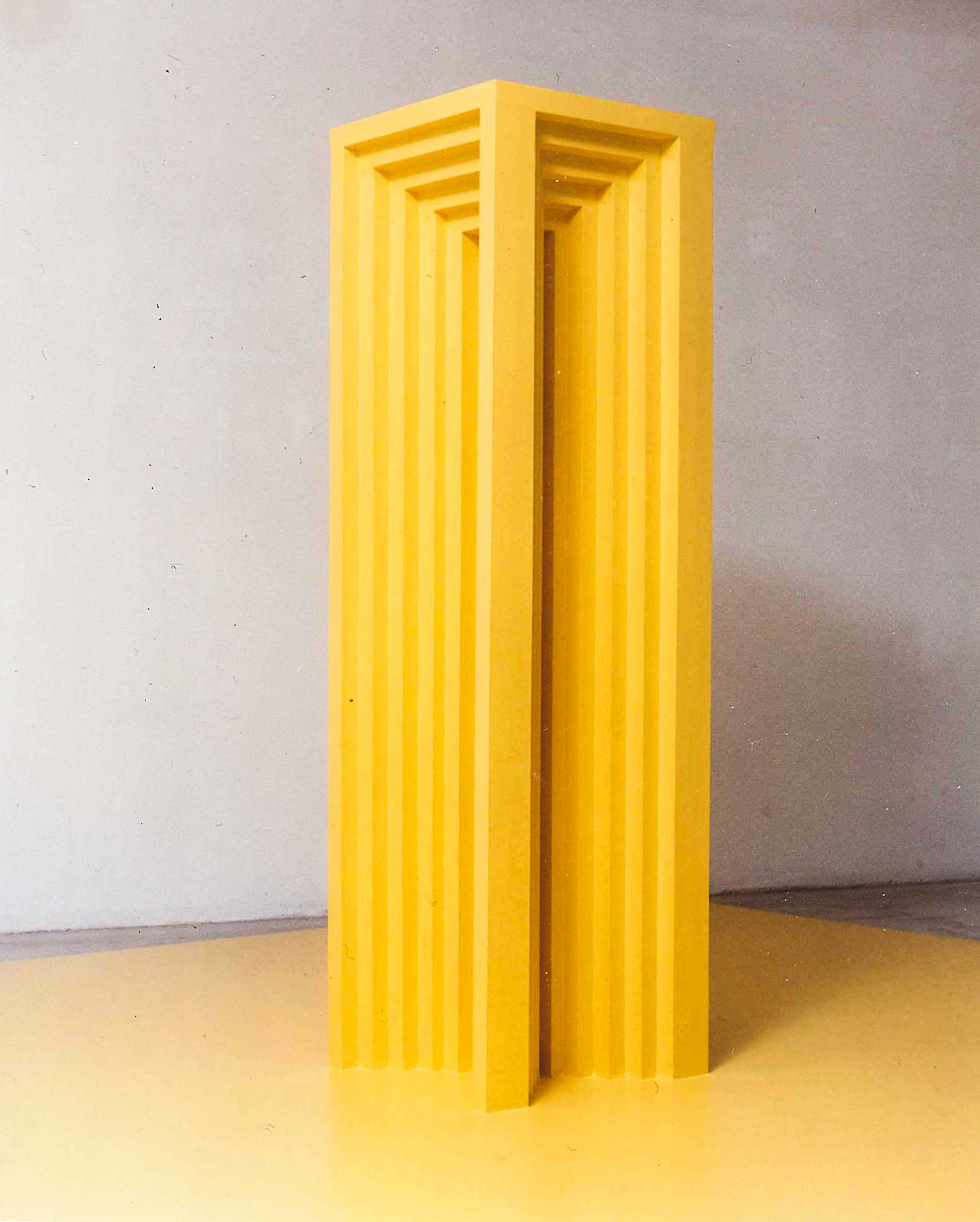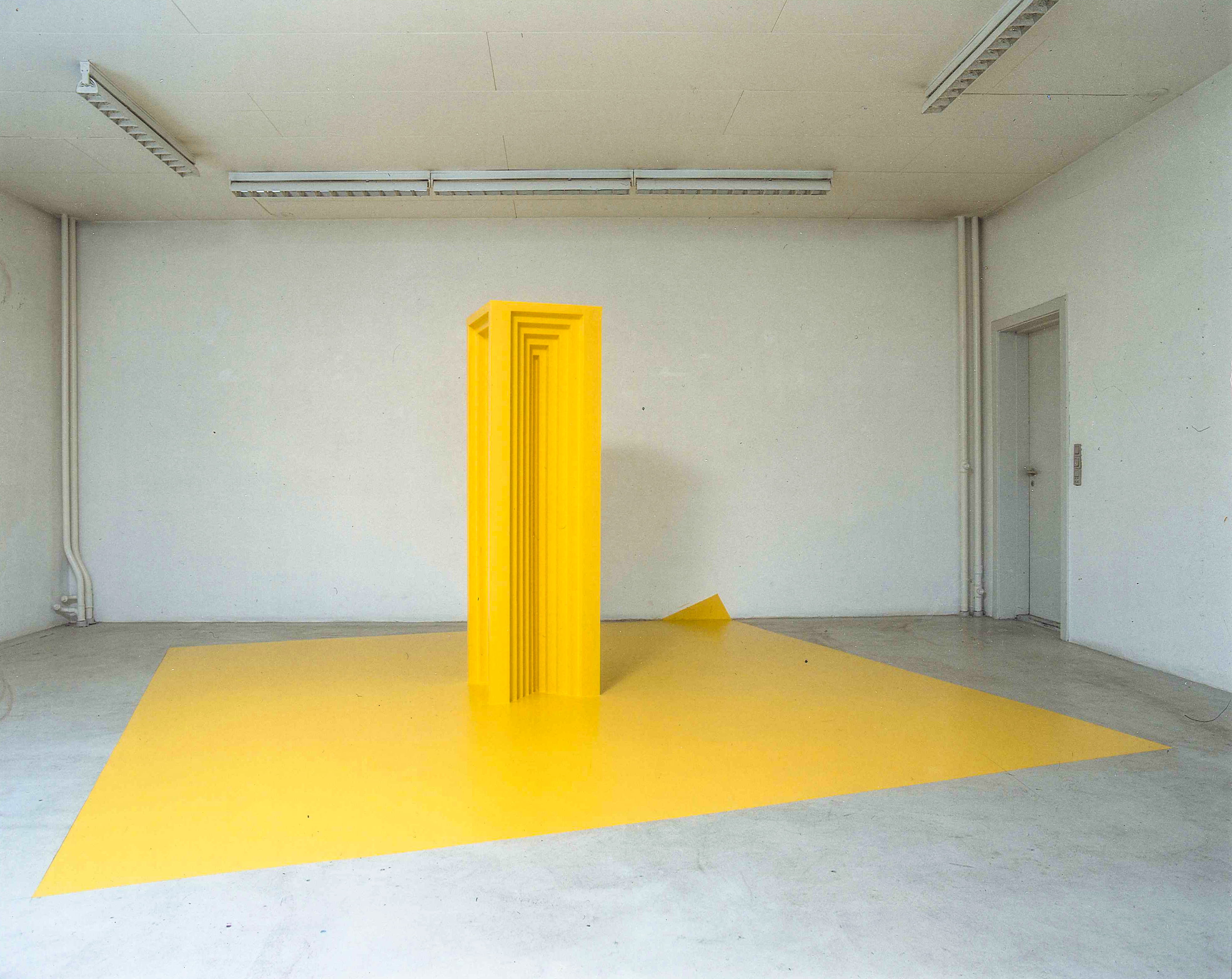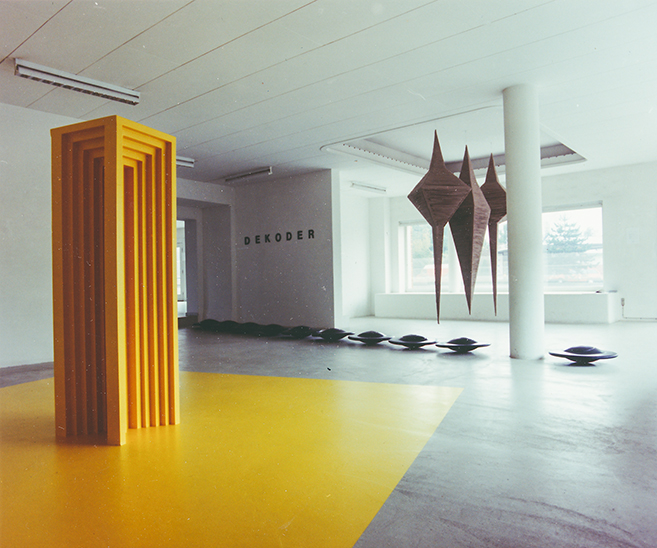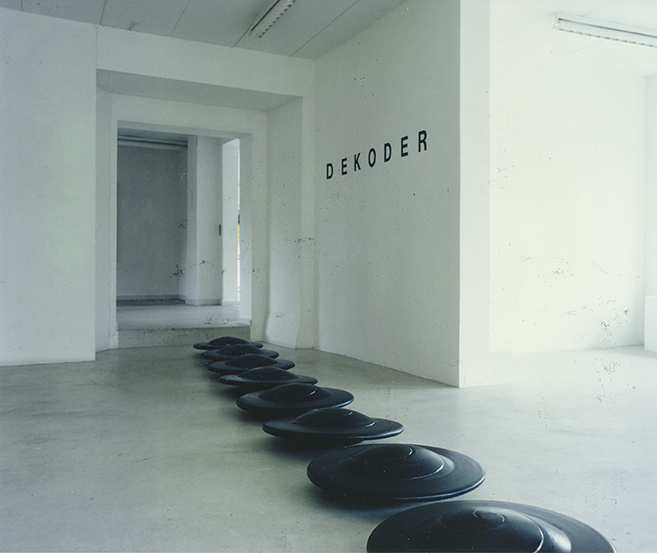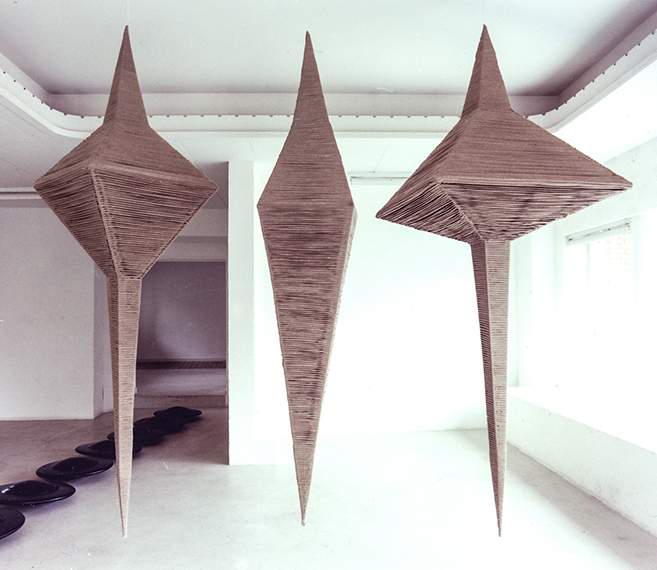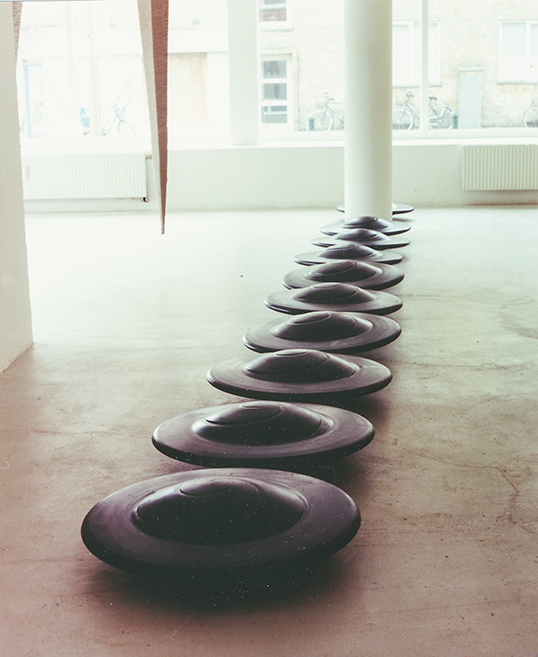 Photos Bent Ryberg.
FROM MY STUDIO

AT THE ROYAL ACADEMY OF FINE ARTS SCHOOL OF VISUAL ART
I worked in Bertel Thorvaldsens old Studio all alone looking at the Charlottenborg
from my big windows.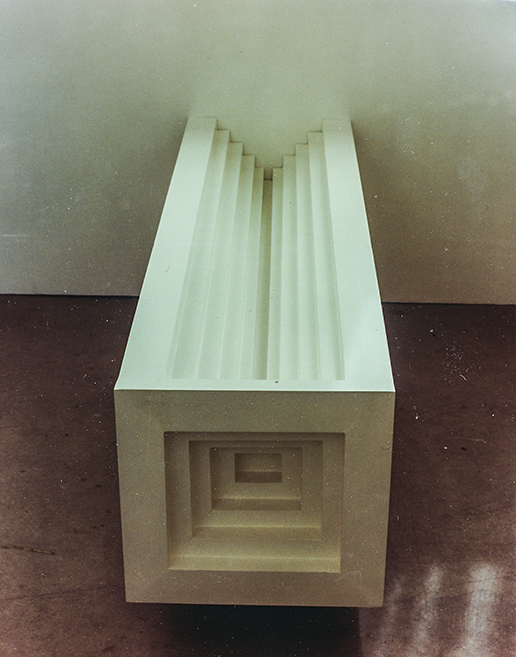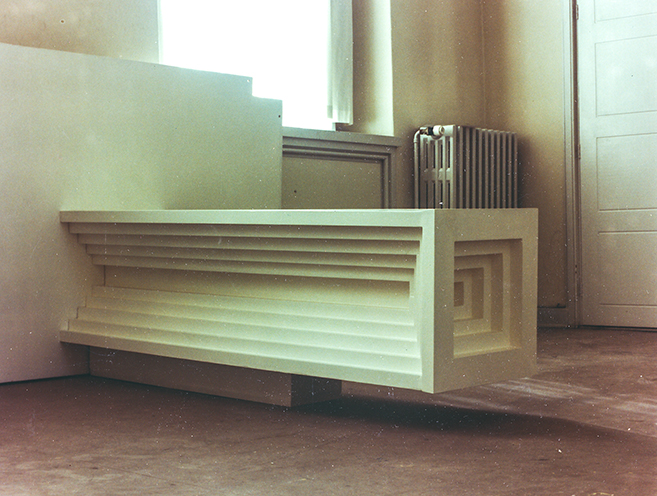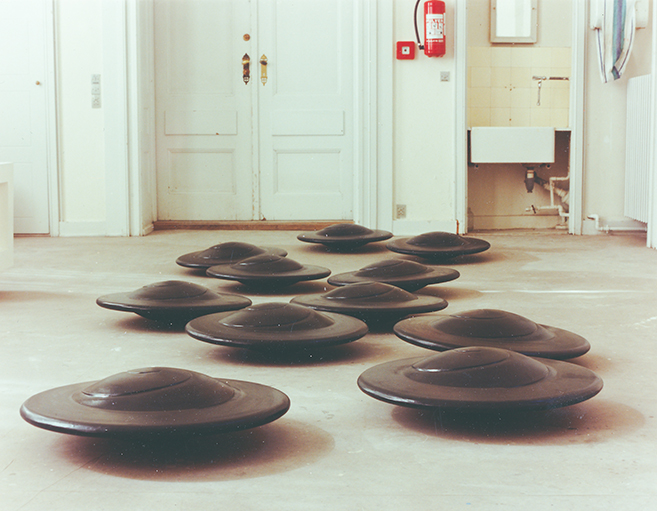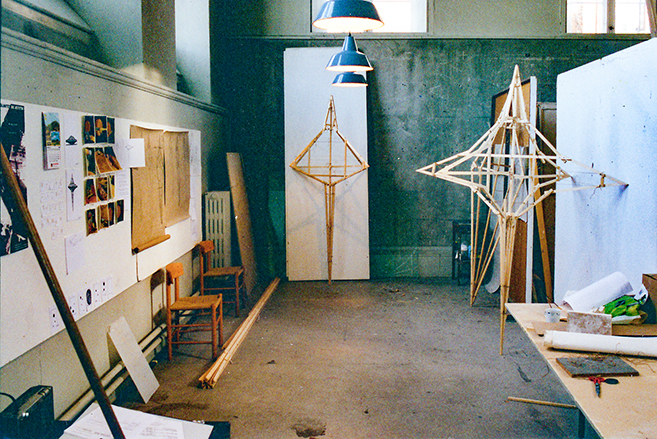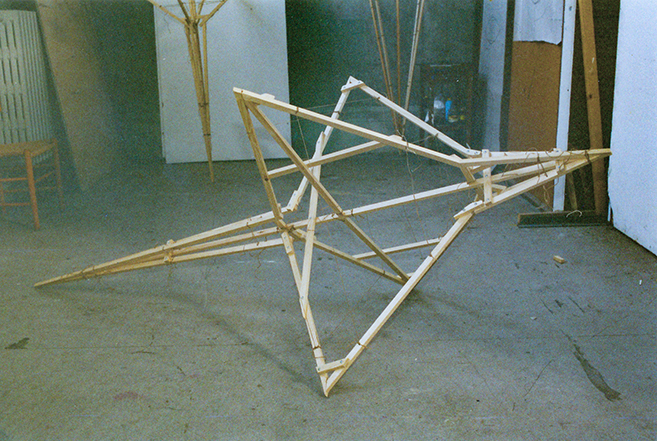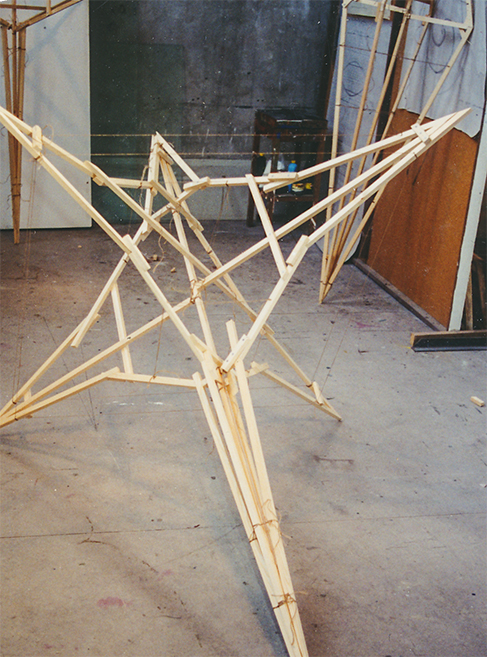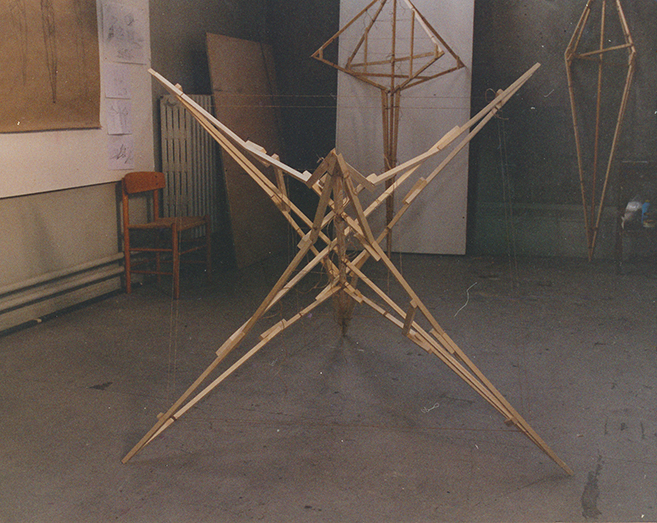 The studio was fantastic large, I created large scale wood structure,
but had to change this one because the door to the gallery 2112 was not
that large. Its one mistake you only do once I suppose.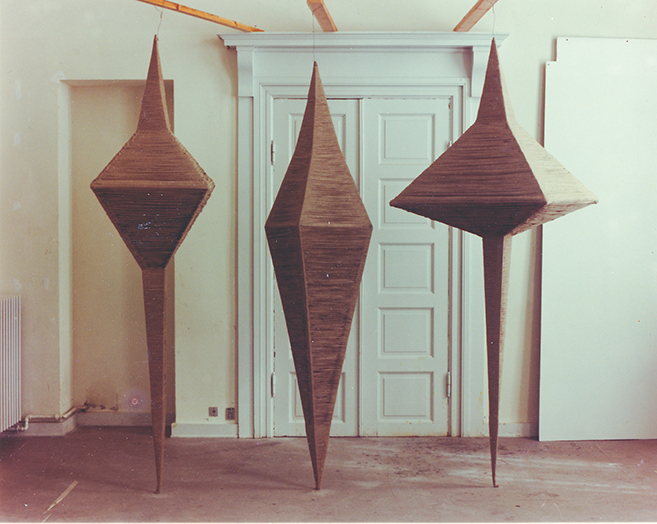 From my studio at Thorvaldsens old Worksshop at Royal Academy of Fine Arts
School of Visual Arts. Photos Bent Ryberg and Anja Bache.