THE SCENE IS SET
PUBLIC ART – MARKING A RED LINE THROUGH HELSINGØR AND HELSINGØR CULTURE HOUSE -2018
SUPPORTED BY DANISH ART COUNCIL VISUAL ARTS AND TOLDKAMMERET, HELSINGØR COMMUNITY
See Danish article at; I DO ART

Photos; installationspart 1-4 marking the line from Stationspladsen through The CultureHouse Toldkammeret to Strandgade posing
questions – what is life, what is art, what is love and what is culture. #whatislove #whatisart #whatisculture #whatislife.
Photographer Ole Akhøj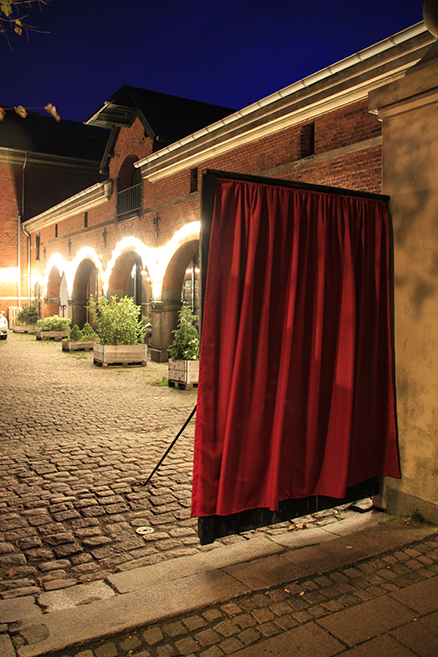 Photos; installationsparts at night; Photographer Maja Bache #thesceneisset
Photos; installationsparts details; Photographer Maja Bache and Ole Akhøj #thesceneisset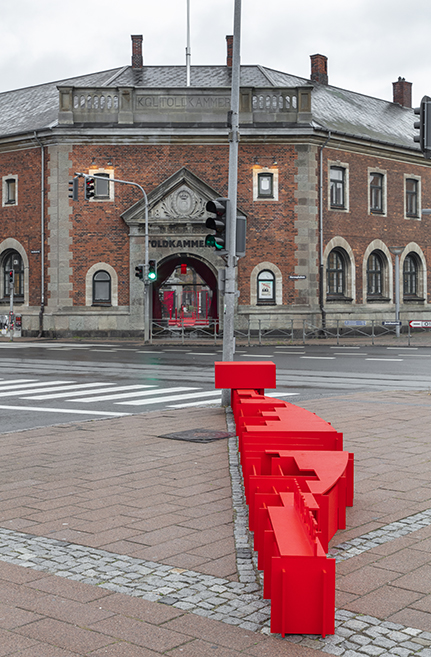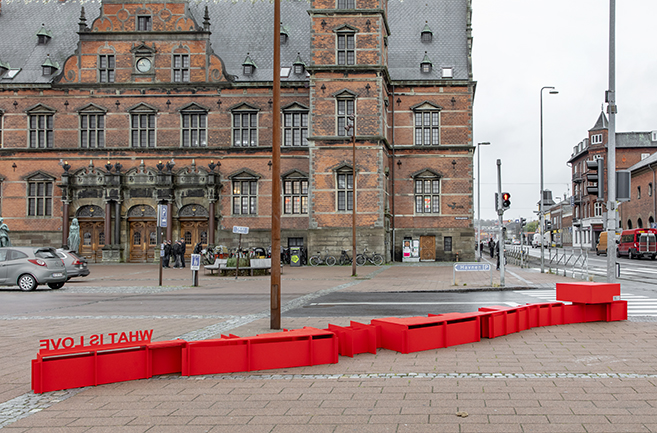 Photos; installationsparts details; Photographer Maja Bache and Ole Akhøj #thesceneisset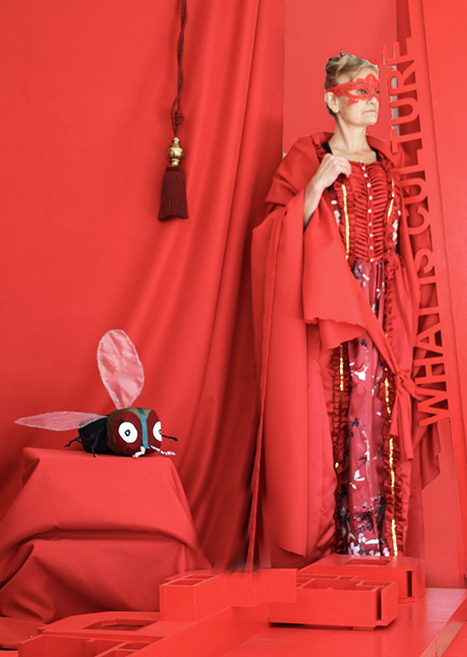 Figure at left from the sketcthproposal and at the right photos for the absurd performance i did opening the art-project the 31. of October 2018.
Photo at the right Maja Bache
SEE PRESS ANNOUNCEMENT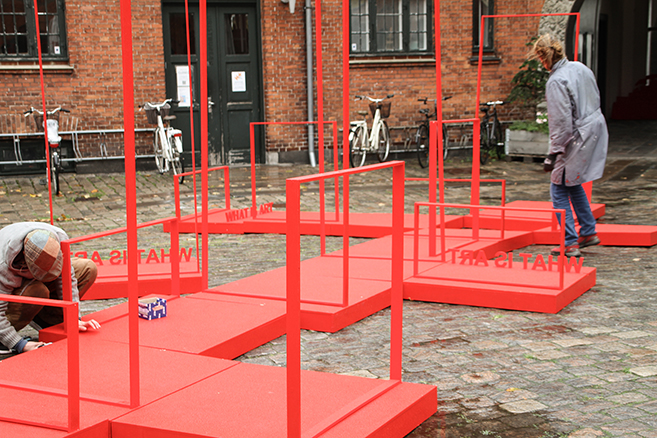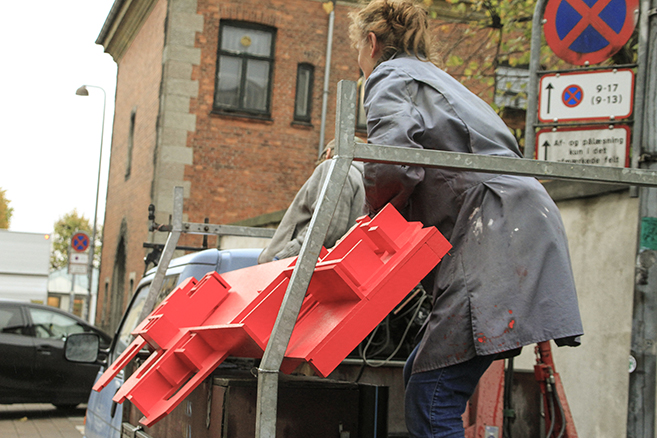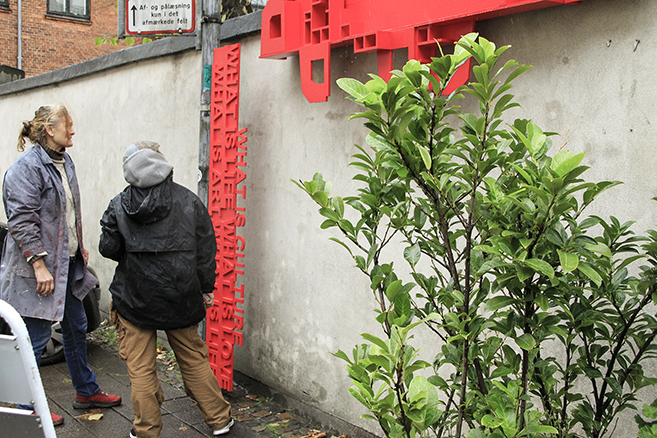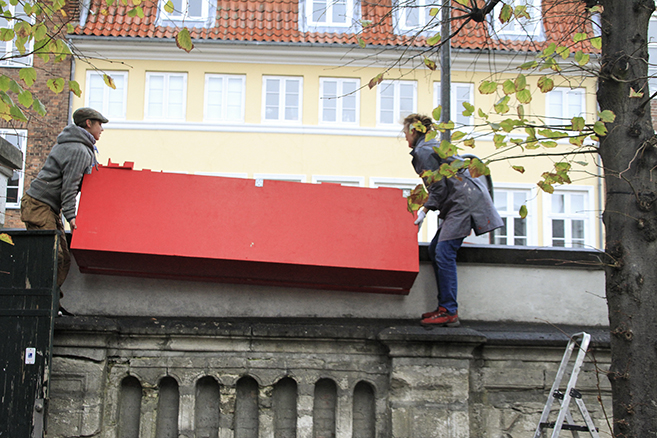 The carpenter Sine Pejs and I mount the 4 installations. Photos Maja Bache. Waiting on photos of the finished
installtions.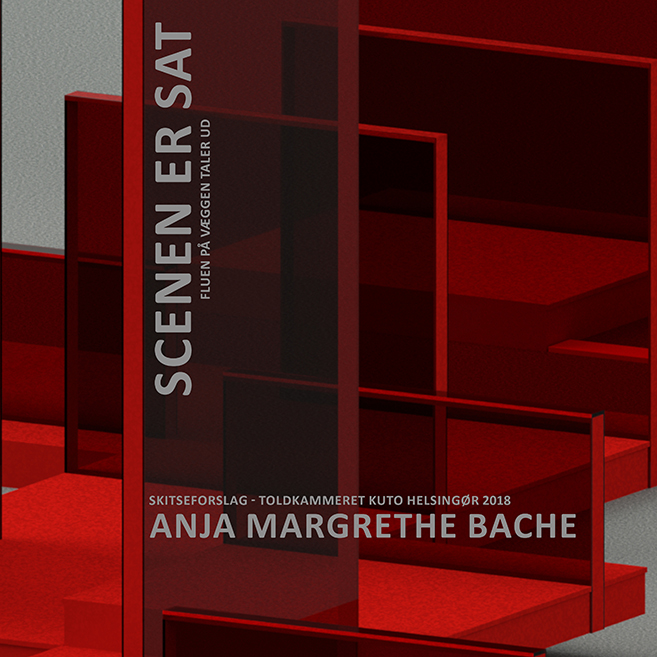 3D Autocad: Anja Bache
Photo: Maja Alberte Bache
Photos and video from opening, the urban art project and the performance the 31. of October  will be presented
after the opening.